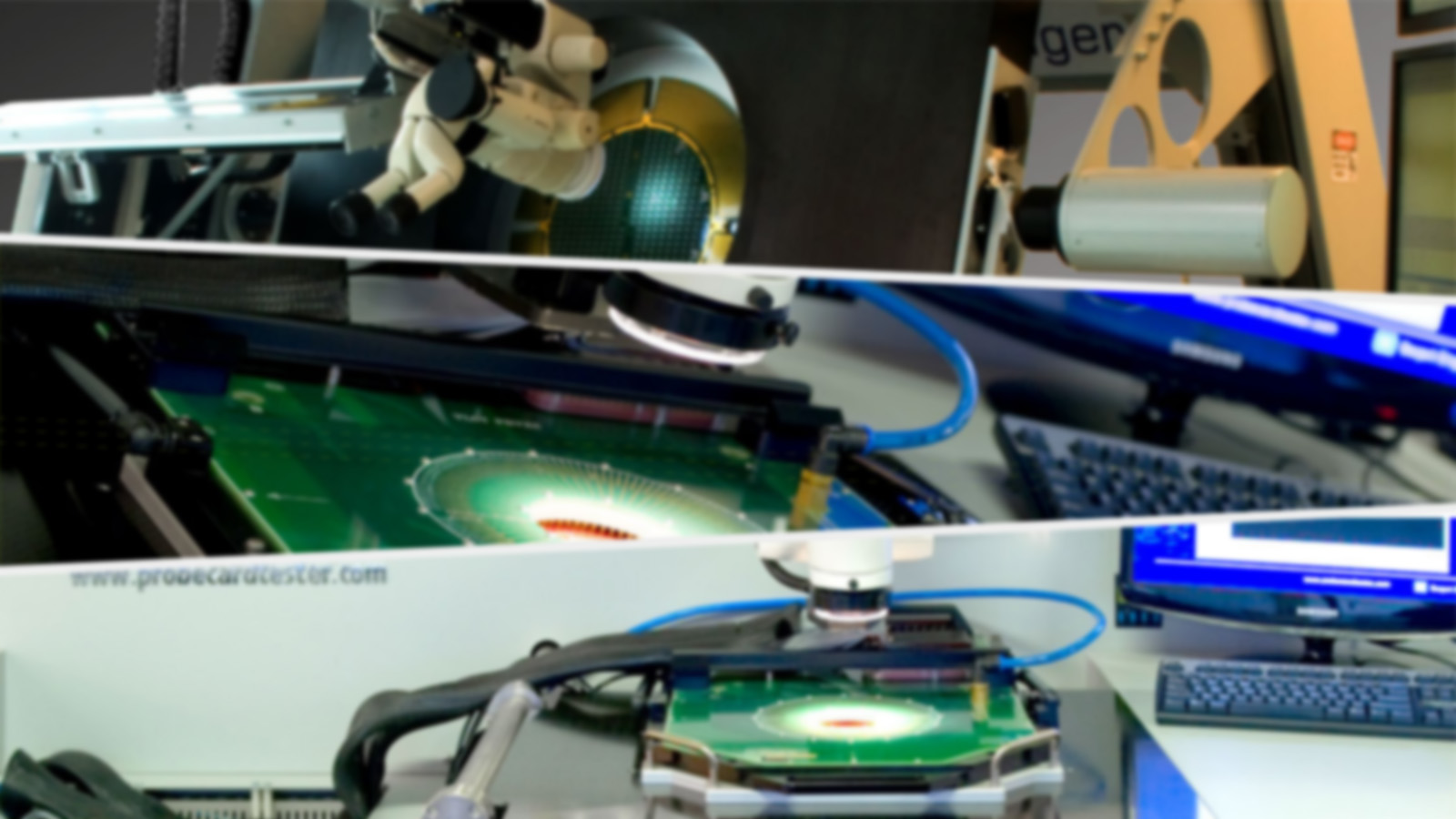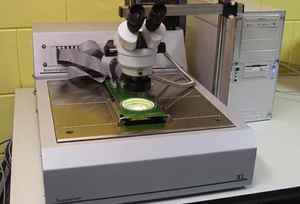 Probe-Card Analyzer 
Supervisor IV has considerable measurement and analytical capabilities. The Supervisor IV is a probe-card verification system. Supervisor IV ensures the integrity of probe-card assemblies and verifies they are ready for testing. SPC characterization before and after wafer sort will also allow analysis of probe-card performance characteristics and facilitate correlation to test yield.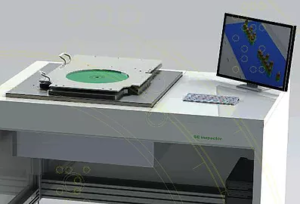 The value of 3-D Information
Inspector shows the entire probe-card area in 3-D and has a standard reference file that contains details such as probe position and what to inspect on the probe head. INSPECTOR can handle all kinds of probe-cards, MEMS, cantilever, vertical, membrane and others.
 
Inspector as a production tool
Inspector has considerable measurement and analytical capability, the tool has been designed from the beginning to serve as a verification and investigation system. It's primary purpose is to ensure the integrity of probe- card assemblies and verify that the probe-card is ready and can safely be used for testing.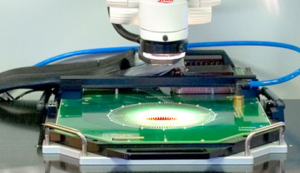 Probe-Card Analyzer and Repair Tool
In addition to alignment and planarity, the system can measure contact resistance (including ultra low resistance) and compare the results against the stored reference data file. Probetips can be cleaned or sanded with the MANAGER IV to allow for retest of contact resistance. Manager IV has two user selectable leakage test modes, the first to check leakage to adjacent probes and the second to check leakage to all tested probes. Bussed probes on a probe-card can be analysed with the installed option in the system. Up to 12,000 channels can be checked. MANAGER IV offers two options to check contact force (gram force). One measures all probes in one movement and calculates the average value, the other measures each individual probes linearity, gram force and spring rate.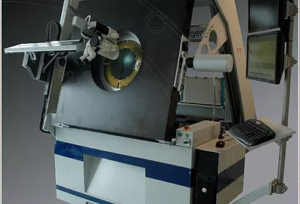 Probe-Card Analyzer and Repair Tool
Today more complex probe-cards are being used. More pins, 
higher density and larger arrays require a new approach in 
probe-card analysis. With the soaring cost of next generation 
probe-cards, repair of defective cards becomes a necessity. 
BE Precision Technology offers all capabilities with the new 
MANAGER V. Future proof, up to 450 mm full wafer contact 
probe-cards can be analyzed with up to 88,000 test channels. 
High-end materials are used to stand extra tough requirements—such as a 500 mm diameter diamond viewing window, an ultra stiff carbon flip-table and a high power Z–stage to generate 600 Kg of contact force.
Looking for better performance?
Is your "industry standard" probe card analyzer not performing quite like it used to? Save the expense of completely replacing your machine and upgrade it instead. Our upgrade kit costs thousands less than replacing an existing tool and will provide performance on-par with a new modern tool.